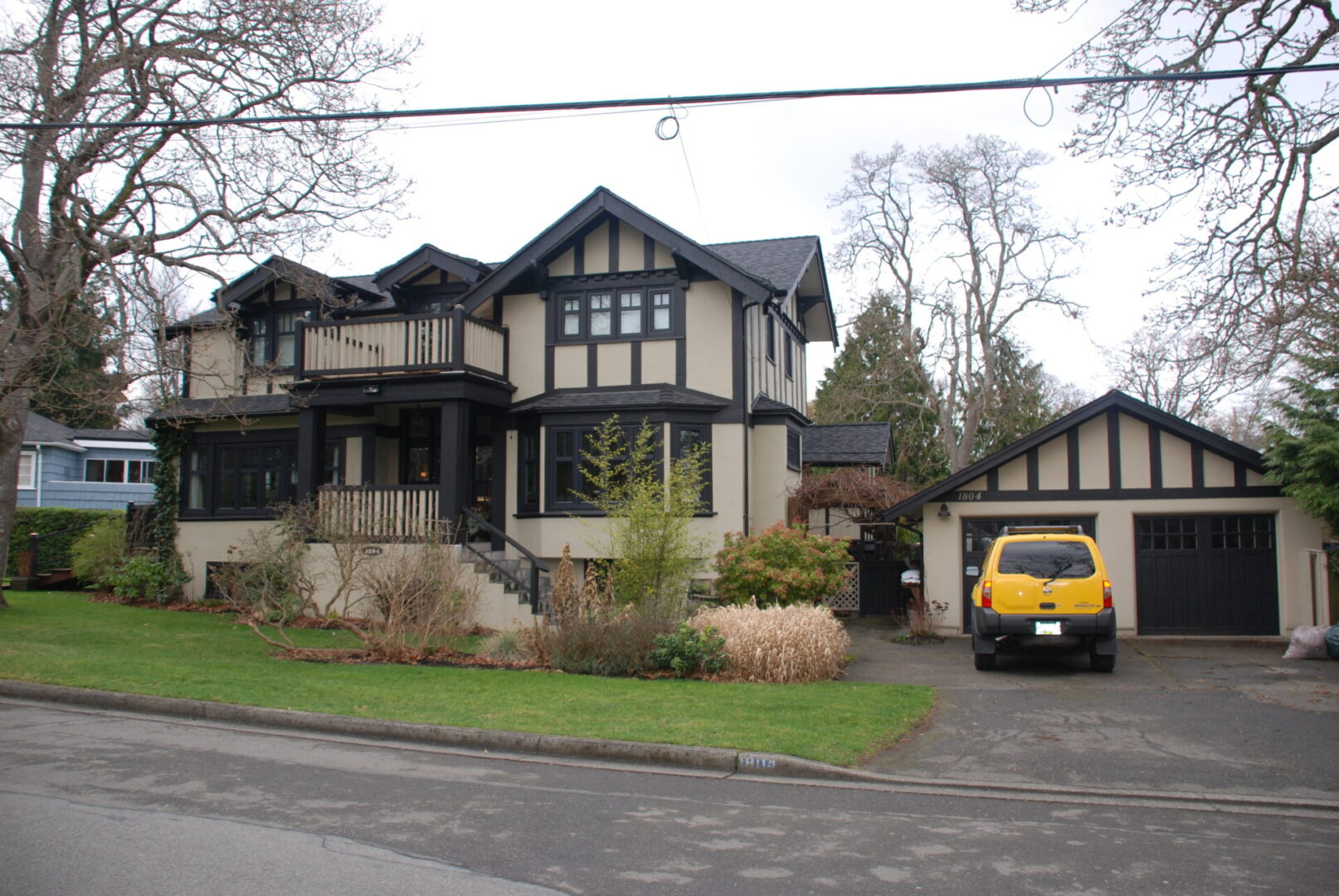 Client Testimonials About Our Residential Painting Work
Read what some of our clients had to say about our level of service. If you would like to leave us a comment, feel free to fill in the electronic form on this page. We look forward to hearing your feedback.
Last year we decided to have our condo painted from top to bottom including all the ceilings, the trim, doors and the kitchen cabinets. We consulted a designer who gave us some ideas and suggested paint colours. Then we got quotes from several painting companies including APW. Stan had been recommended by two other owners in our building. We really liked him and his ideas. He took a lot of time with us as we finalized the paint colours decided how to do things. We told him that we were going away for three weeks and he suggested that his crew come in and do the job then. We had no hesitation in agreeing to this. We had a great holiday and returned to a lovely freshly painted home with everything in its place. It was amazing! It was even better looking than we had hoped for. We would not hesitate to recommend Stan and APW Painting. We have recommended this company to several friends who have been as pleased as we are with the service we got. If you want the best, STAN is the MAN!
- Jane & Wilson
Stan and his team were excellent and I would absolutely use them again and will always recommend APW Painting.
- tlakwa
Stan was terrific! He guided us every step of the way, especially through tricky paint colour decisions. We have a heritage house with rich colours and we wanted to preserve the same look even though we were switching out our windows. With his expert advice, we arrived at some great solutions and we couldn't be happier with our house. As others have mentioned on the web site, APW stands apart from other companies because of the prep work. Other companies did not guarantee the same attention to sanding and filling. Our site manager, Eric was excellent. He ran his crew beautifully and was always so understanding and easy to approach. His guys went out of their way to help us with everything we asked. I just can't say enough good things about this company.
Top notch!!!!
Many thanks,
- Clay and Laurie E.
I am writing in regards to my recent experience with APW Painting & Renovations.
Out of the four painting companies I contacted, Stan from APW was the only one who came with a portfolio of his most recent projects. He recommended that I go look at some of the houses he's done in the area. From the beginning it was clear he is very proud of his work. He gave me a clear understanding of the prep work that would be done and the products that he would be using. His quote was clear and concise. I also appreciated his 5 year guarantee and that he is fully licensed and insured.
Once the work started I was blown away by how meticulous the prep of all the wood trim was, in most cases sanded to the bare wood and primed. All stucco was sanded and cracks filled. All the other painters had recommended a simple power wash and paint. Steve, the head painter, regularly kept me informed and updated on the job. Unfortunately the weather was not cooperating so it was a bit frustrating for everyone, but Steve kept cool and assured me the job would get done and get done right! Stan would come by daily to check out the progress and sometimes jump in to help. I would also like to mention Steve's helper D'Arcy, a great young apprentice.
I would really like to thank Stan and his crew for a fantastic job and a great experience.
Thanks APW,
- Barry and Lea W
We recently decided that a new roof was needed for our home in Brentwood Bay and also that we would have the outside of the house repainted at the same time. We called a number of painting companies, and were very impressed with the prompt and efficient response from APW Painting. Stan – the BIG boss – gave us a reasonable quote and followed up in a timely manner to see if we were interested in employing his company. He liaised well with the roofers. He was also very patient as we dithered around trying to decide upon colours, and gave us excellent suggestions about what colours would work with each other and would be appropriate for the house. The painting team was knowledgeable, hard working, efficient and friendly. APW Painting promised and delivered. We are delighted with the final outcome.
We consider their work to be of the highest quality and recommend them without hesitation.
Regards and thanks,
- John and Jan L.
AFFORDABLE AND GREAT SERVICE
We needed to have some painting done on our Gordon head home. We called APW for an estimate. Stan came, looked over everything and quoted us a great price. Once we realized that APW also does carpentry, we got them to change all of our trim. APW has lots of great employees and they all did a great job! Very friendly and accommodating. Would definitely recommend APW!
- B & N Verner
I phoned APW to request an estimate for painting the exterior of my home. The owner of the company, Stan came and gave the estimate. He was very friendly and a pleasure to work with. He was extremely knowledgeable and gave us a good price so we went with APW. I mentioned to Stan that we were going to have our gutters replaced. He let me know that he could repair and paint them and make them brand new again, which is exactly what he did. All of the work turned out great, we are very happy with the outcome!
- John & Virginia V
Contacted APW to replace my deck. Stan came and gave me some good suggestions and a fair price. Stan and his employees were great and did an excellent job! I Called APW again to have my bathroom renovate and they did a beautiful job on that as well!
- Jackie G
PROFESSIONAL AND QUALITY WORKMANSIP
APW painting was a professional company to deal with, where he came on time to do a quote for the job we needed done, the crew cleaned up everyday as to the contract and was very professional in every aspect of the painting quality workmanship. Stan was a pleasure to deal with in the whole project! I'd recommend him any time to other clients.
- Alan S
We had some major renovations done by Stan West 's company and have been so pleased with the results. They were all so polite, helpful and worked long hours to make our repairs go so smoothly. They came and worked hard and cleaned up after themselves at the end of each day.
- Judith M
Last summer, we were looking a painting contractor to paint the outside of our house. After trying to contact several contractors, APW was the only one that responded immediately. We agreed on a fair price for the scope of the work, materials to be used and a completion date. Two new doors were installed, both irregular sizes due to the age of the house. Minor stucco repair were made. Some new gutters installed. The entire house, deck and stairs were painted two coats with a high-end finish. All seams were caulked and minor repairs made as required. The professional workers arrived on time and worked hard all day, even in extreme heat. They were pleasant, courteous, cautious and respectful of our property. Stan, the owner of the company was on site regularly to deal with any minor problems; of which there were none. The job was finished on time which was important to us as we were having family visit from out of town. Our house looks beautiful now. We are very happy with the work and the results.
- Finn & Linda A
We recently retained APW Painting & Renovations to undertake some carpentry repairs and repainting of facia boards on our home in preparation for installation of new gutters, and were generally satisfied with the quality and efficiency of their work. The owner/operator of APW, Stan West, provided constructive recommendations on paint colour selection for updating the facia boards, and on the profile for the new gutters (supplied and installed by others)....
- Don Gamble
APW Painting & Renovations painted the exterior of my house about 3 years ago. I've moved and they painted the interior of my new house recently. I'm pleased with both jobs. Their prices are competitive and importantly, if something isn't right or the way you like it, the owner visits promptly and it's fixed - no arguments, no passing the buck. He's a pleasure to deal with and offers lots of ideas which you can take or leave; he doesn't pressure. I've recommended him to others and will hire him again.
- Neena C
Last summer Stan and his crew painted the outside of our house and replaced our front stairs. They did a fantastic job. From start to finish the crew was professional and polite. We were so please with the job, we hired APW to paint the foyer inside our house. Once again a great job from prep to clean-up. Well done!
- Walter Hauser
PROFESSIONALISM, PUNCTUALITY, QUALITY..
...The repairs were done with excellent care and detail. The exterior painting, including refinishing, repairing and restaining our deck, was outstanding. Unexpectedly, Stan also arranged for all of our exterior windows and glass deck panels to be thoroughly cleaned up after the job was completed. His supervision was evident during the job, and we were pleased with the professionalism of him and his crew. Work completed in 2020...
-Bill & Lynne Anderson
THE WORK DONE WAS EXCELLENT
A few months ago, we hired APW to rebuild two decks. Both had suffered significant water damage (far more than we had noticed), and one had led to water damage in our garage's wall and ceiling. We have now had some time to reflect upon the results and are still very happy. The work done was excellent, Stan and his workers were polite and prompt, and the paperwork was well done. APW is definitely an excellent company to hire for any sort of repairs, renovations, and painting tasks.
- Robert V.